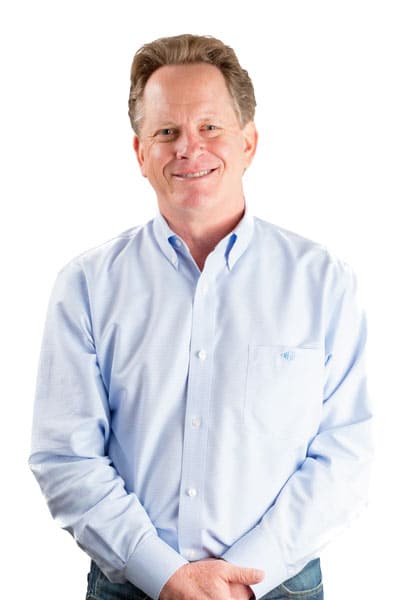 The Coolest Orthodontist
Dr. Grieve was the first Elite Provider of Invisalign in Oregon and Lane County's most experienced orthodontist. In fact, Dr. Grieve was voted the area's favorite orthodontist in The Register-Guard's Reader's Choice Awards!
Click here to read more about Dr. Grieve's orthodontic practice.
10 Reasons to trust your smile to us
1. Dr. Grieve is Lane County's most experienced orthodontist, delivering exceptional results that draw clients from as far away as Japan!
2. Dr. Grieve is also a leader in the treatment of adults. About 30 percent of his patients are over the age of eighteen. It's never too late for a great smile.
3. Besides being the coolest orthodontist, Dr. Grieve is also a genius — making it through the 22nd grade, top of his class. In college, he even earned an A+ in physics, he looks forward to providing you with an A+ smile!
4. Dr. Grieve was Oregon's first Elite Invisalign Provider! That means he's in the top 1 percent of Invisalign providers!
5. In addition to the best orthodontist, you get the best "Smile Team." They're college-trained, board-certified, and super nice — so you're always in the care of experts you can trust.
6. You will find that we serve you with punctuality, courtesy and convenience to accommodate your busy schedule. We accomplish as much treatment as possible at each office visit, reducing your number of visits.
7. Our office offers flexible scheduling, is conveniently located to meet your needs, and accepts most insurance plans.
8. We achieve outstanding results consistently by having one exceptional doctor at one convenient location. One office, one doctor, one smile at a time!
9. We have the coolest office in town with amenities for the whole family including a free video arcade room, free wi-fi, and complimentary coffee, tea, hot chocolate, and bottled water.
10. Throughout Dr. Grieve's office you will find an attention to detail and a dedication to excellence in treatment that's unsurpassed.